Prix habituel
Prix soldé
€130,00
Price per unit
per
Sale
Out of print
This year, Chef Nicolas Guercio presents an adorable "Lulu" log. A true work of art with astonishing realism, it represents LuLu, the Shar-Pei mascot of Lutetia Paris, delicately curled up on a delicious cushion.
The delightful puppy - handmade by our chocolatiers - made with Valrhona Manjari 64% dark chocolate will delight all chocolate lovers, while the real log, in the shape of a cushion, reveals sweet flavors to delight the whole family. Composed of a gluten-free chocolate cookie, a delicate lime crunch enhanced by a subtle passion fruit cream and a Madagascar vanilla mousse. 
Log for 6-8 people Available in limited edition and only on order from September until December 22, 2023. Withdrawals can be made at the Lutetia Paris Boutique on December 22, 23, 24, 25 and 30, 31, 2023, open from 12pm to 8pm.
Allergens

Eggs, Milk, Gluten, Nuts, Fish, Soya
View all details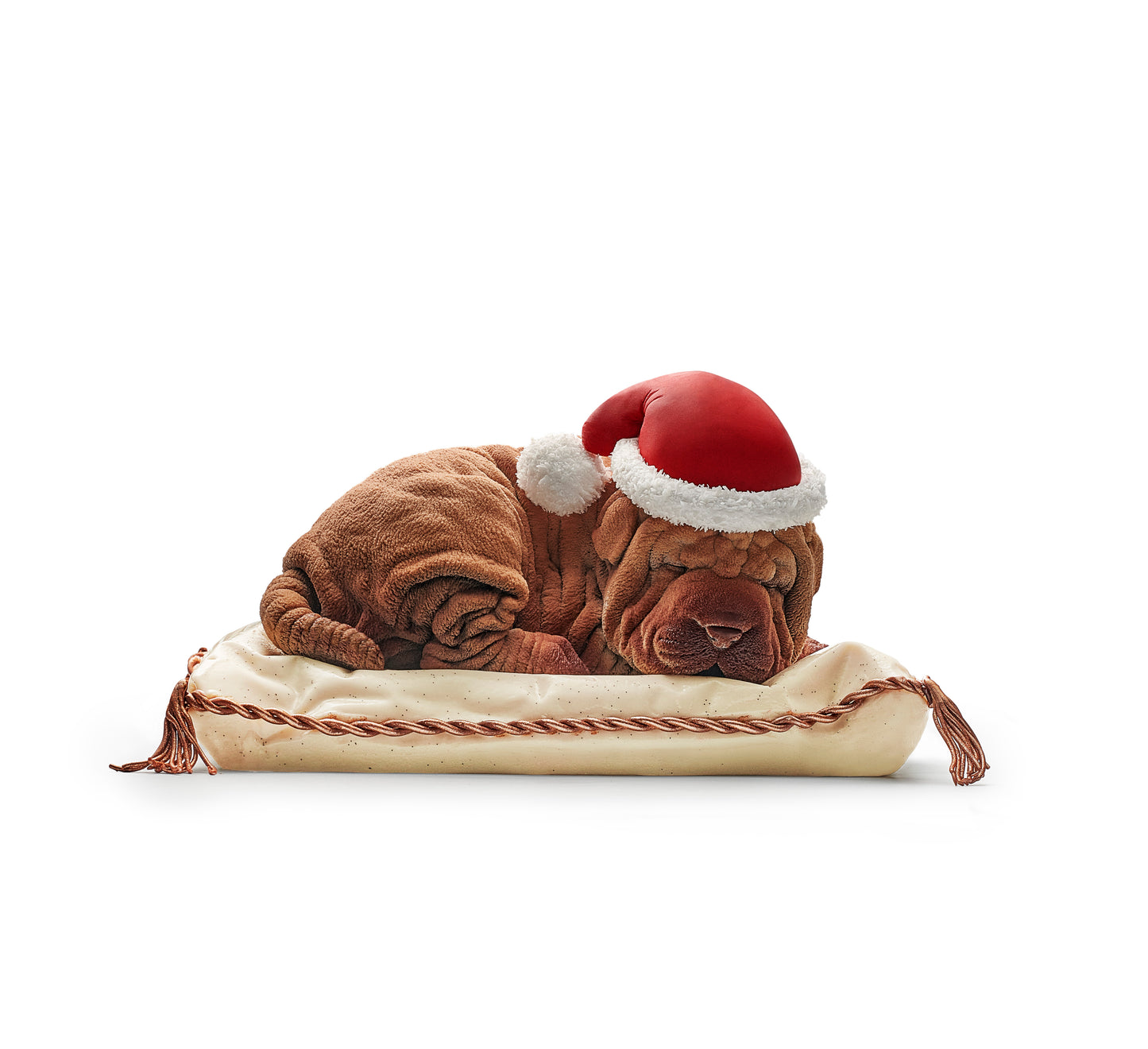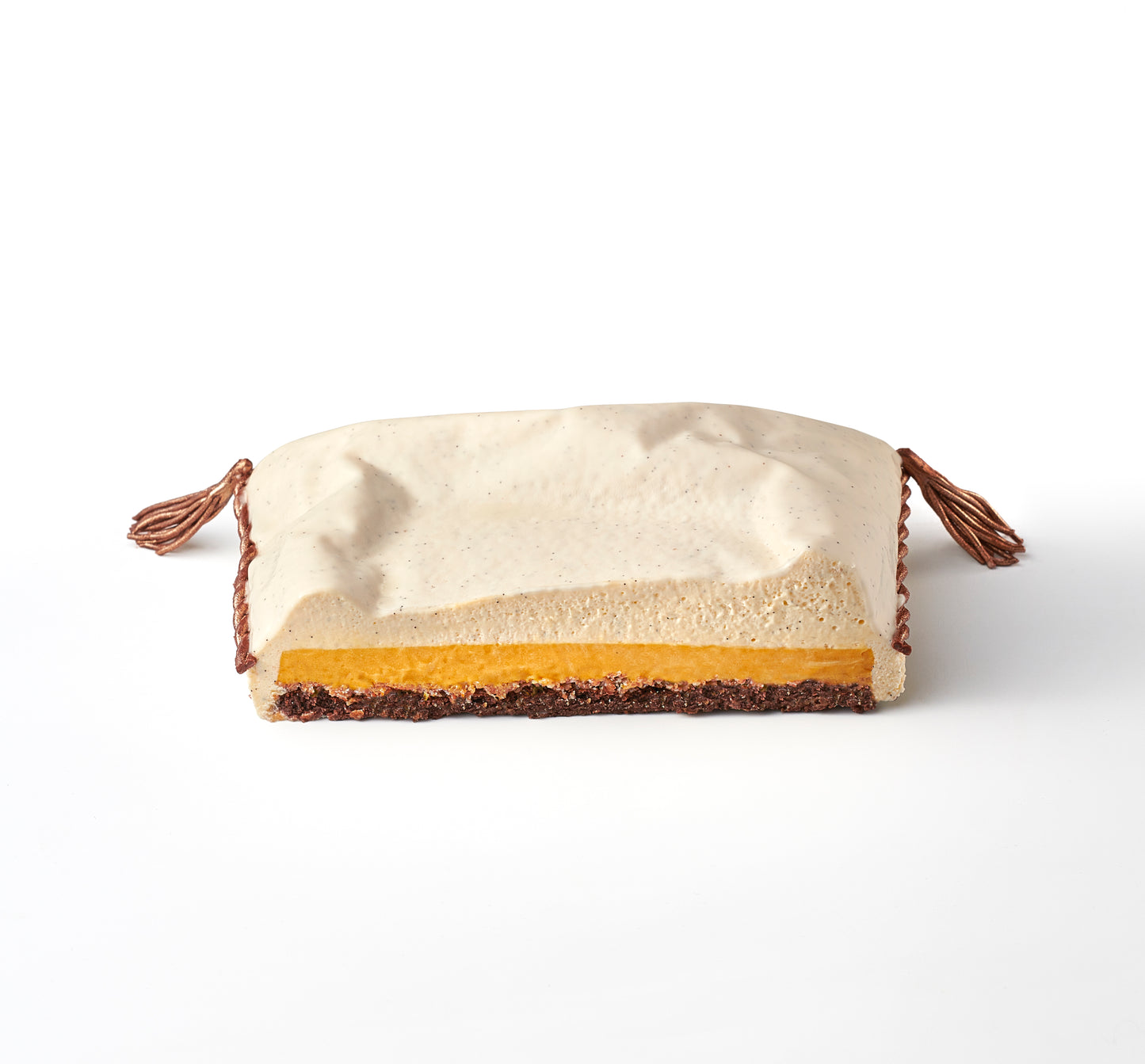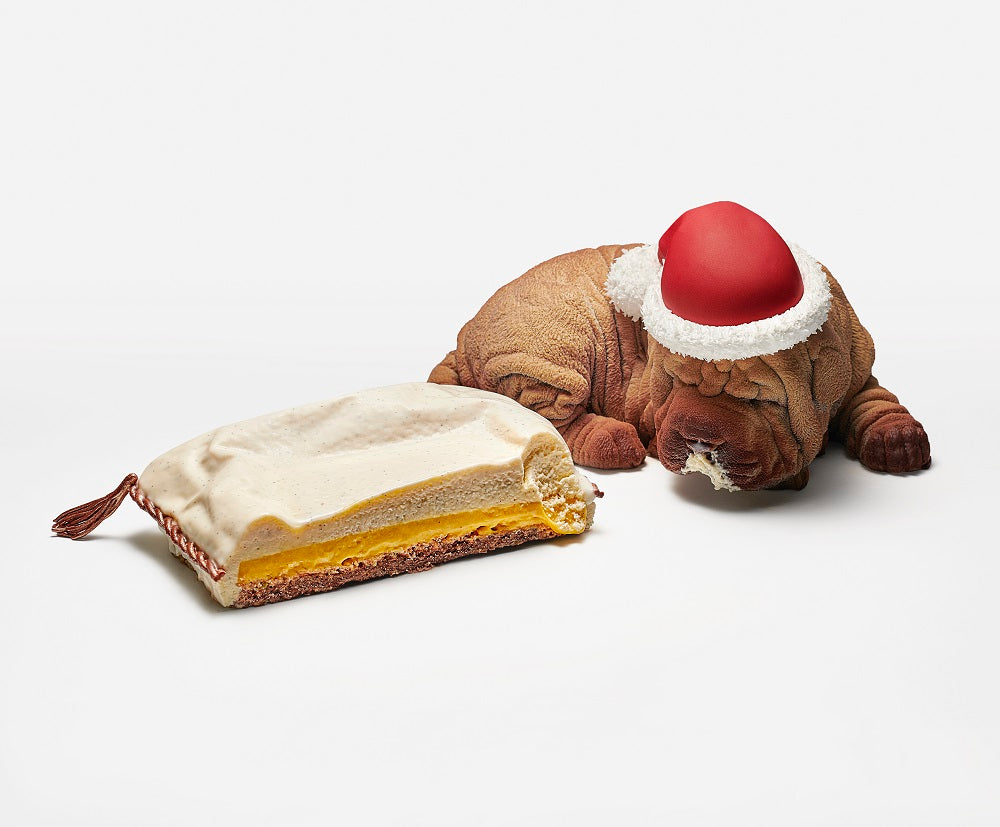 The Lutetia Paris selection

A selection of gourmet products is available exclusively for pick-up at Lutetia Paris. As you stroll along the Left Bank, come to the Lutetia Paris, at 45 boulevard Raspail, to pick up your order.

Click and Collect only

This product is available for click-and-collect. Choose your pick-up date and time and go to La Boutique du Lutetia Paris - 45 boulevard Raspail - 75006 Paris, with your confirmation email, to pick up your order.